Liberated 4x4 French Terry Boat Neck Tunic Top with Pockets - Charcoal, Teal & White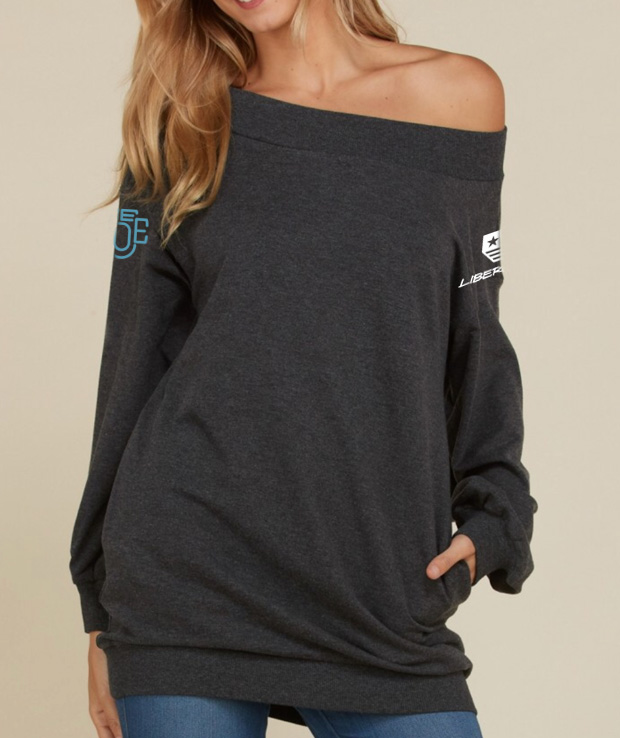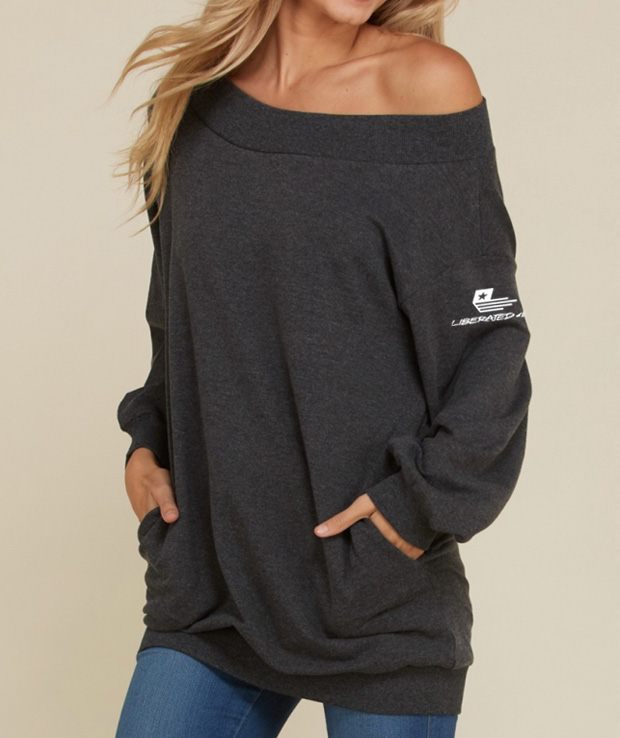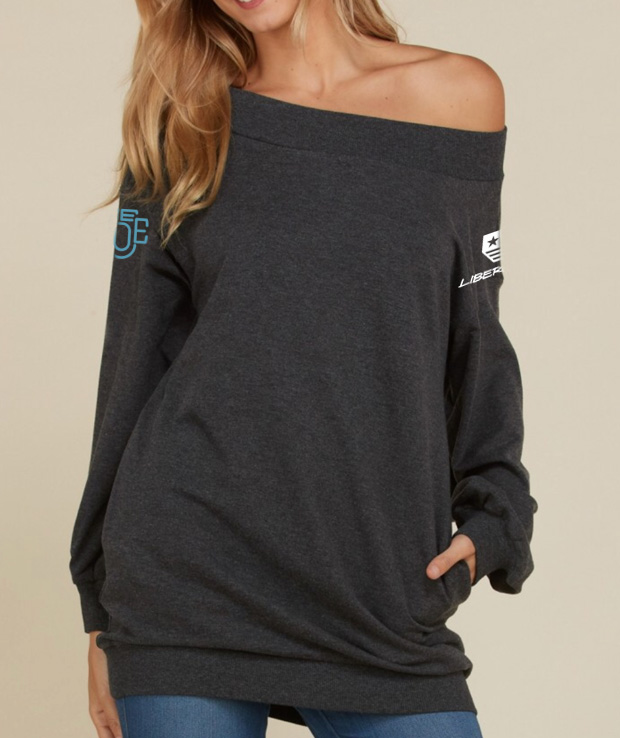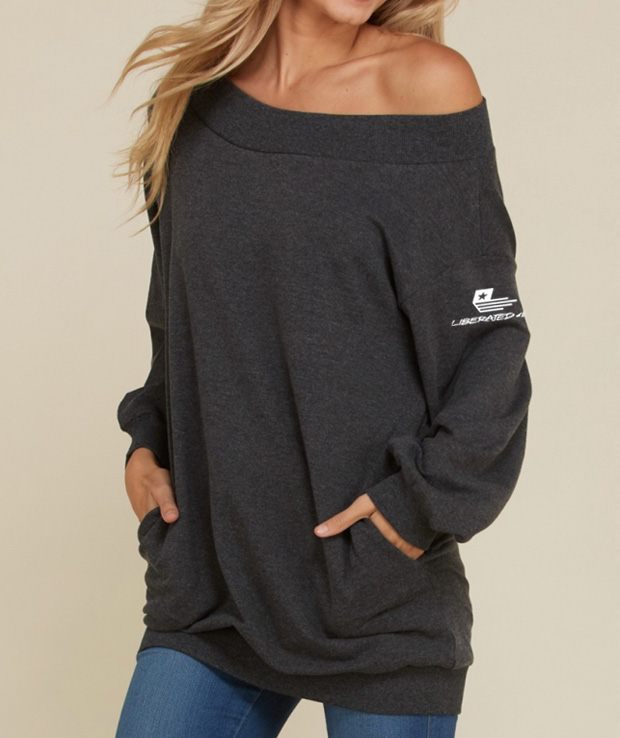 Liberated 4x4 French Terry Boat Neck Tunic Top with Pockets - Charcoal, Teal & White
Get ready to ride into Fall with this amazing tunic top…it has POCKETS, and a super soft cozy fit that will make you want to wear it ALL the time. This French Terry knit tunic top features a boat neck that can be worn off one shoulder — and is a relaxed loose fit with side pockets.

The charcoal gray tunic features custom embroidery on BOTH sleeves in teal blue & white.

Our exclusive 'Enjoy the Ride' Jeep is on the right sleeve in teal blue and the Liberated Logo on the left sleeve in white. This WILL be your go to top for Fall. Perfect for skinny jeans & leggings!

Fits true to size. Also available in navy.